About Handman Ricky Montes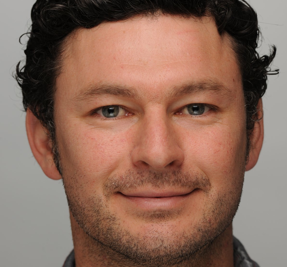 Years Experience: 20+
Location: San Francisco, CA
Hometown: San Francisco
Most Challenging Residential Project: Repairing water damaged antique hardwood floors to exact width and color of existing floors so they blended together perfectly!
When I'm Not Doing Handyman Work: I can be found having a beer with the locals in The Mission where I was born, laying in the grass in Dolores Park, getting some cheap grub in China Town, or in my house listening to The Bee Gees and cooking dinner for my friends and neighbors.
Over 20+ Years of Construction Experience
My first building projects started with decks and framing. This later led to my profession as an iron worker on large commercial buildings in San Francisco.
While an iron worker I built an excellent reputation and was hand picked to work on NASA's wind tunnel at Ames Space Center and also to help build Stanford University's Linear Particle Accelerator.
Later I worked with contractors to construct homes from foundation to finish and now I look forward to providing my experience and skill for your own project!
"We have a small victorian in the Castro and we called Ricky to help us with some painting, floor repair, new trim and baseboard, and other misc odds and ends. He responded promptly to our text, came out for an in person quote the next afternoon, his pricing was fair, and he did excellent work. Highly recommended…"
Bill & Michael